Samsung Galaxy M53 5G: More than one innovative features will be available
Samsung has been releasing market-leading features in the price-conscious market ever since it entered the mid-range. The company's M series smartphones have made it possible for users to experience best-in-class features without having to loosen their wallets.
The Galaxy M53 5G is the latest M-series device from Samsung that goes one step further. The company has included numerous features in the Galaxy M53 5G that compete with top smartphones. This phone's design was created with the current generation in mind. The Galaxy M53 5G is a #UpForItAll package due to its features and the price at which it was introduced. Consequently, let's examine why the Galaxy M53 5G is an idol smartphone to buy in 2022 for less than 25 thousand?
#1 Best 108MP Camera in the Segment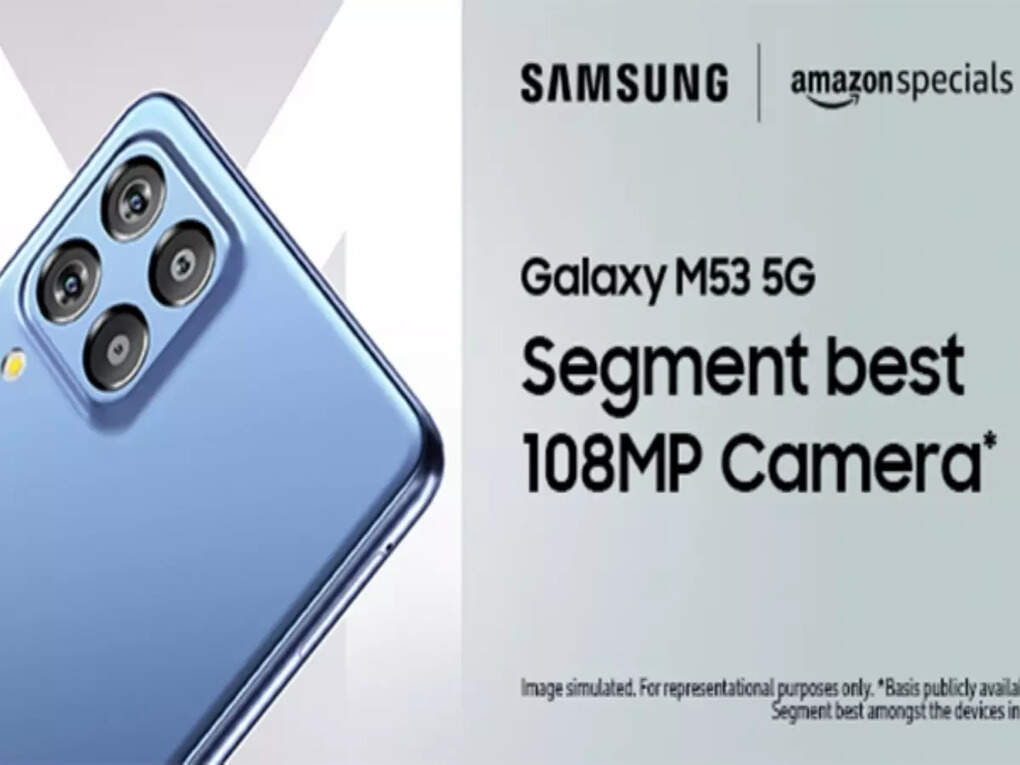 Due to their outstanding camera performance, smartphones in the Galaxy M Series have established a solid reputation in the market. With excellent colour science, Samsung is already well-known in the industry for its social media-ready capture. The Galaxy M53 5G goes a step further by including a stunning 108MP lens with an F1.8 aperture.
Users will get brighter and more detailed images than before thanks to the lens's ability to take incredibly sharp pictures. The Samsung Galaxy M53 5G smartphone is one of the best smartphones under 25K thanks to its strong camera.
In addition to this, the phone's back panel houses three additional rear cameras: an 8MP ultrawide angle camera with an F2.2 aperture, a 2MP depth camera, and a 2MP macro camera. The only phone in this segment has a 32MP selfie camera sensor built into the front of the device.
In addition to this, the company added a lot of fantastic features to the M series camera app, like AR Fun Zone, which lets you edit your selfie with filters, an object eraser, a photo remaster, and other features. Don't worry; we'll cover all of these new features in this article.
#2 Segment Leading – sAMOLED+ Infinity-O 120 Hz Display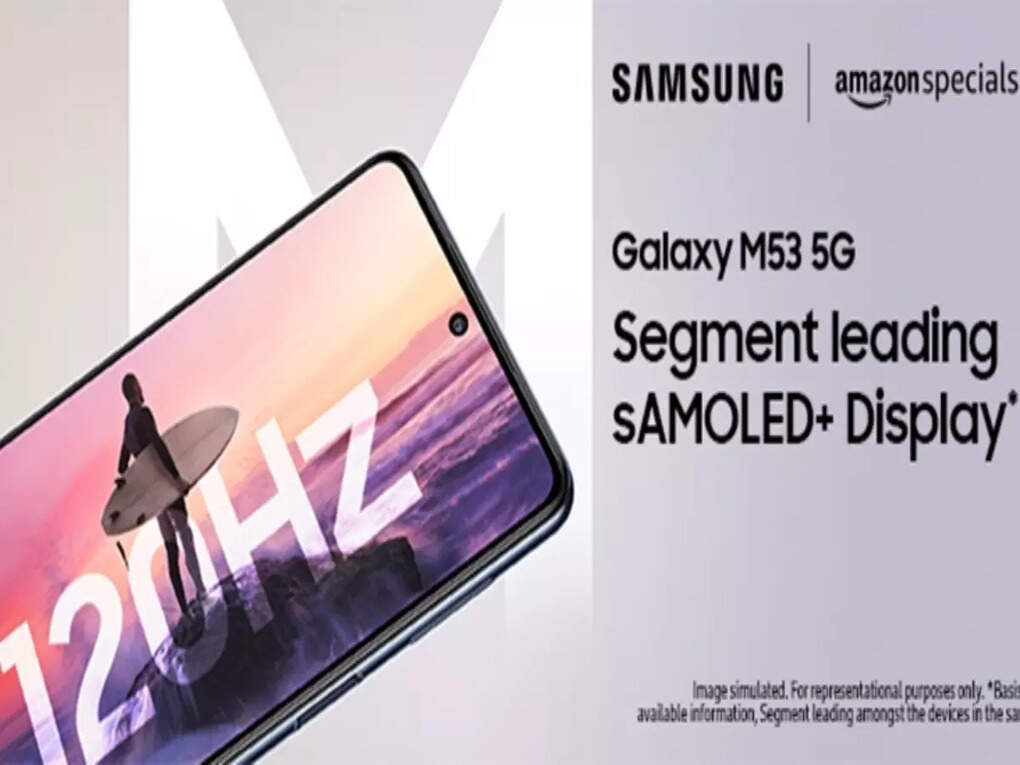 With a strong foothold in display technology, Samsung is at the forefront of smartphone displays. Users of the previous Galaxy M-series can attest to the impressive display quality of their device. Taking things a step further, the Galaxy M53 5G comes with a segment-leading sAMOLED+ 120Hz 6.7-inch display that will offer a deeper, richer and brighter display experience. This will make your content watching experience even better.
#3 Exclusive Galaxy Features: Auto Data Switching
We bet you must have come across a situation where you want to stay connected and there is no cell reception on the primary SIM. Disappointing isn't it? Well, Samsung has noticed this problem of the users and has provided a unique solution with its Auto Data Switching feature.
The Galaxy M53 5G is a dual-SIM smartphone and it makes the most of the power of both the SIMs with the Auto Data Switching feature. This feature lets you make and receive calls or use data from your secondary SIM when your primary SIM is in an un-networked area. This way you can stay in touch with your loved ones anywhere.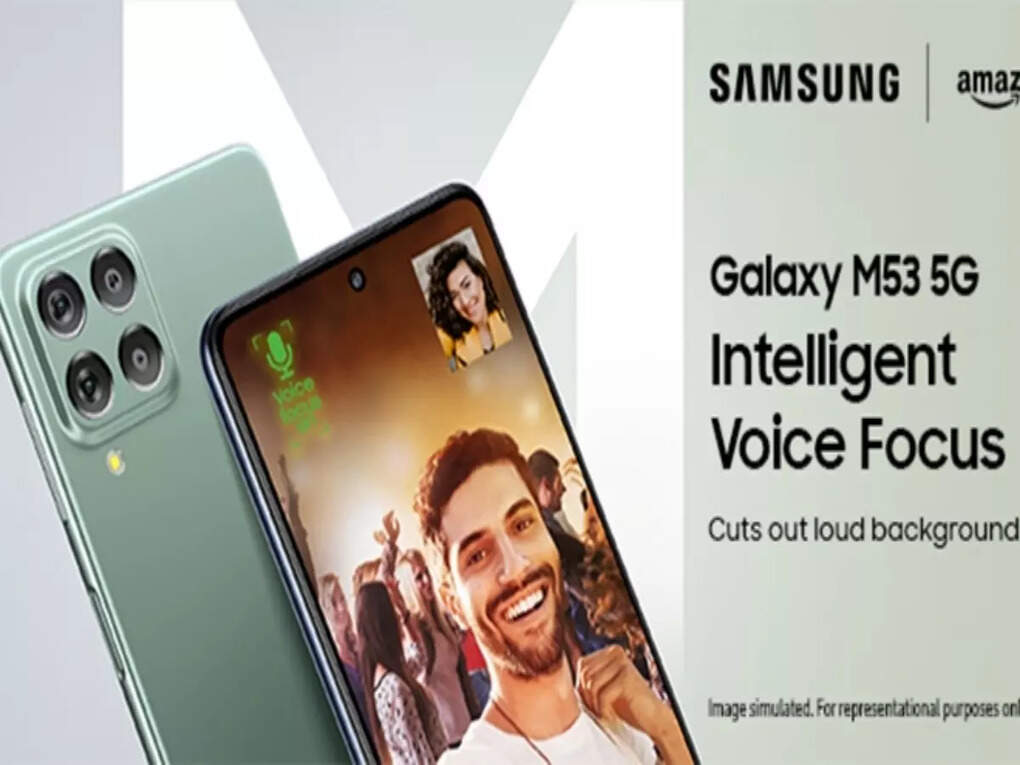 voice focus feature
Indian users have to face a problem every day, which is background noise (in traffic or loud music conditions), because of which the voice is not clear while answering the call. Samsung has taken note of this problem and has offered the Voice Focus feature in the Galaxy M Series so that this problem will be completely removed.
With Voice Focus, you can now make calls even in the most noisy environments as this feature blocks loud ambient noises and amplifies the receiver's voice so that you can hear as clearly as you hear and It is very innovative.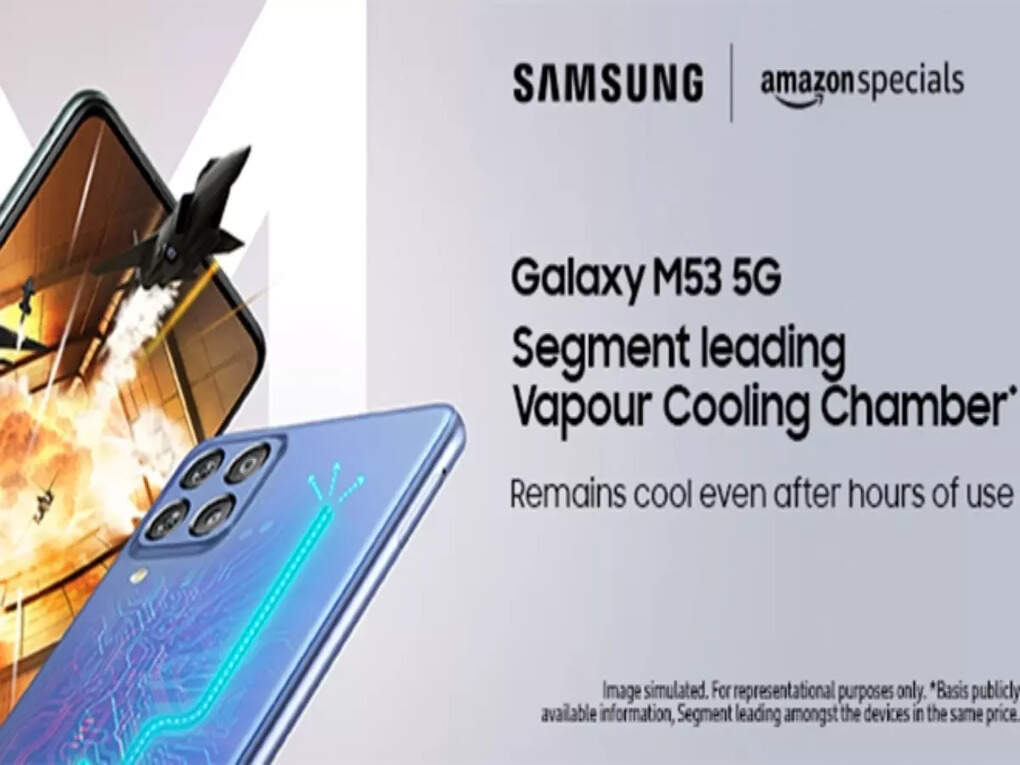 vapor cooling chamber
With smartphones becoming more capable and smarter, many processes need to be tweaked in a matter of seconds. This usually causes the device to overheat. While there are ways to beat the heat in the phone, Samsung's approach is really path-breaking.
With the vapor cooling chamber, you can enjoy long video calls or even push your gaming experience throughout the day. The vapor cooling chamber keeps your Galaxy M53 5G super cool. It's really ready for multitasking like a pro!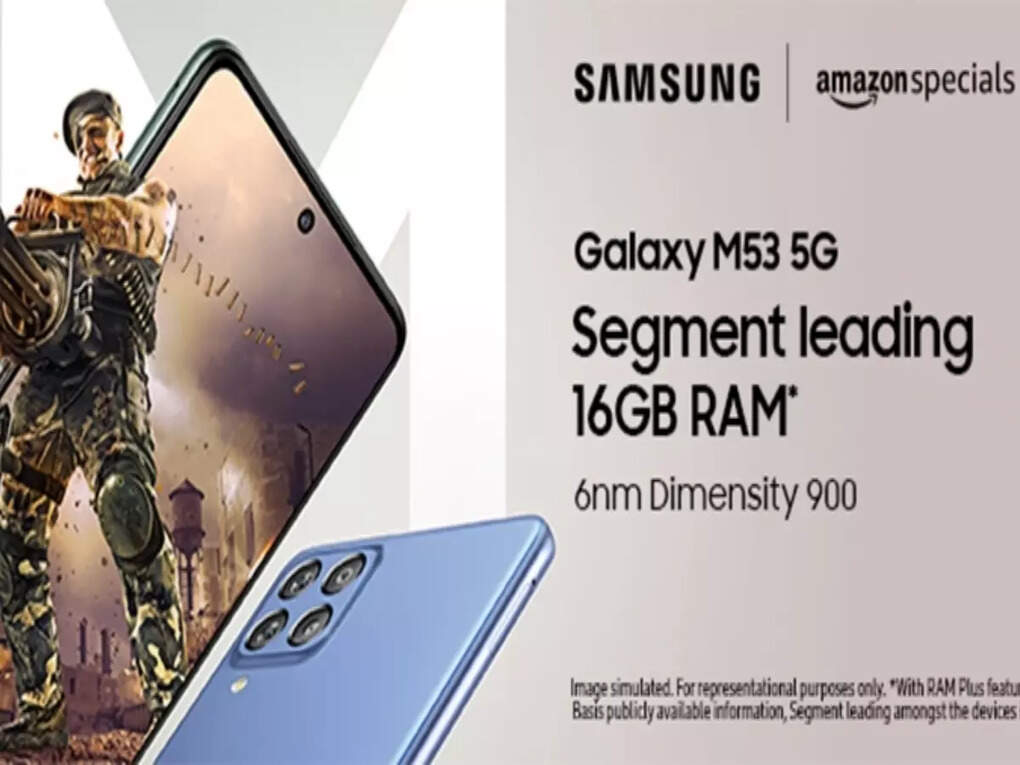 RAM Plus
Another great feature that has made its way to the Galaxy M-series is the RAM Plus feature. Many smartphone users complain of being affected by the limited RAM availability on their smartphones. With growing concerns over this issue, Samsung has included the RAM Plus feature on the Galaxy M53 5G, which intelligently reads your multi-tasking needs with various apps and provides you up to 16GB of RAM whenever you need it. does. That way, you can be sure that your phone is ready for binge-watching, shopping, surfing, and more.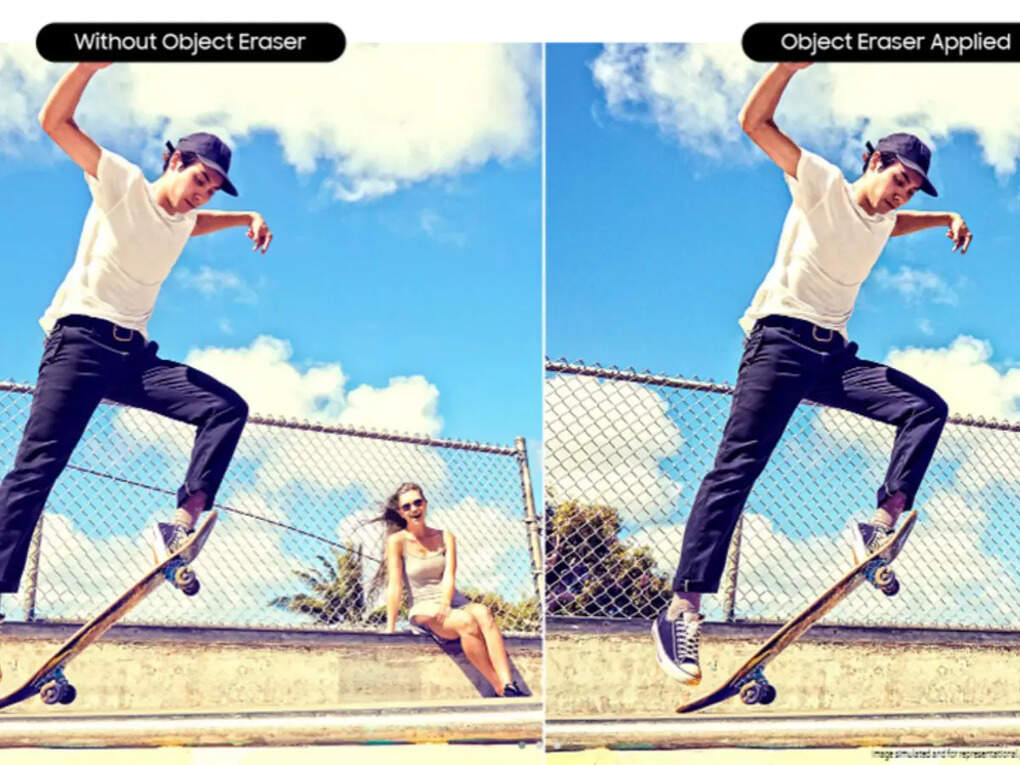 object eraser
How many times have you clicked a picture from your smartphone in which some unknown person interrupts and spoils the moment? Will your answer be many times? Samsung has a unique solution to this problem called Object Eraser. And it does what it says; It removes the things you don't like in a photo.
All you have to do is go to the edit menu while viewing the photo. You will see an option named Object Remover. Select it and tap on the object you want to remove and then watch the magic of Galaxy M53 5G. It is as easy as it looks. Don't you want everything in life to be as simple as that!?
#4 Galaxy M53 5G has other things that make it special
This latest Samsung smartphone delivers an excellent performance with 6nm-based 2.4 GHz MediaTek Dimensity 900 octa-core processor and ARM Mali G68 GPU. The Galaxy M53 5G is a future-ready phone that supports 12 5G bands.
Dolby Atmos support is available in Galaxy M53 5G for a great audio experience. With the help of this feature, you will get the experience of loud sound i.e. great sound quality. With the help of cinematic sound, you can take a movie or your favorite game to the next level in this smartphone.
Talking about movies and games, let us tell you that users will get 5000mAh battery in this smartphone which offers reverse charging support. Apart from this, you will get 25W fast charge support which will help you to fully charge your phone in less time and the battery is capable of supporting you for the whole day.
There are more features to know, which we will discuss in detail going forward, so stay tuned with us. Sale of Galaxy M53 5G smartphone from April 29, 2022 at 12 noon Samsung Online Stores And Amazon But it will start. The smartphone will be available for sale with an introductory price of Rs 23,999, so don't wait any longer and bring home the #UpForItAll – Samsung Galaxy M53 5G device.
1T&C Apply.
2Charging adapter sold separately.
Disclaimer: The article has been produced on behalf of Samsung by the Times Internet's Spotlight team.